You 'are' as you define yourself.
What you see around you is a product of the lens through which you see it. In other words, you might see an apple fall off a tree and instantly feel happy because you're hungry and you now have food; or you might have wanted it to ripen a bit more first, and now you're disappointed.
Either way, the same thing happened: an apple fell off a tree.
How you interpret this experience determines your reality. And with your reality comes your emotional impression from an experience, thereby leading to a set of beliefs surrounding similar experiences in the future.
So, if you were disappointed this time when the apple fell off the tree, then you will continue to think it's disappointing when an apple falls off before it's ripe, and you'll likely find other examples in your life that equate to this same feeling of sadness or disappointment.
Let's take a more practical example, like being late for dinner. Here's how this might look:
Late person:

chooses between feeling relaxed and appreciative for having a few more minutes to himself vs rushed and full of anxiety because of being late for dinner.

People waiting for late person:

choose between feeling angry, frustrated, and let down vs excited to see the late person, whom they've been waiting for all day.
Sometimes, reality can feel out of control. Our lives can zoom by, challenges can arise multiple times per day (or hour), and we can feel divided into too many pieces. During these times, it's important to remember we may not be able to control all of the life events around us, but we certainly are able to control how we feel about them. We have the ability to choose how we see our realities, and when we do, our realities tend to change.
What you focus on grows; transformation begins by shifting your viewpoint. Your life is awesome. And you can be happy.
All you have to do is decide.
I'm so grateful for you,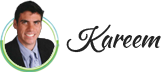 Related posts:
No related posts.