Contest is officially: CLOSED
Comment Below To Win…
Get A Nubby Sent Directly To Your Home (20 People Will Win!!!)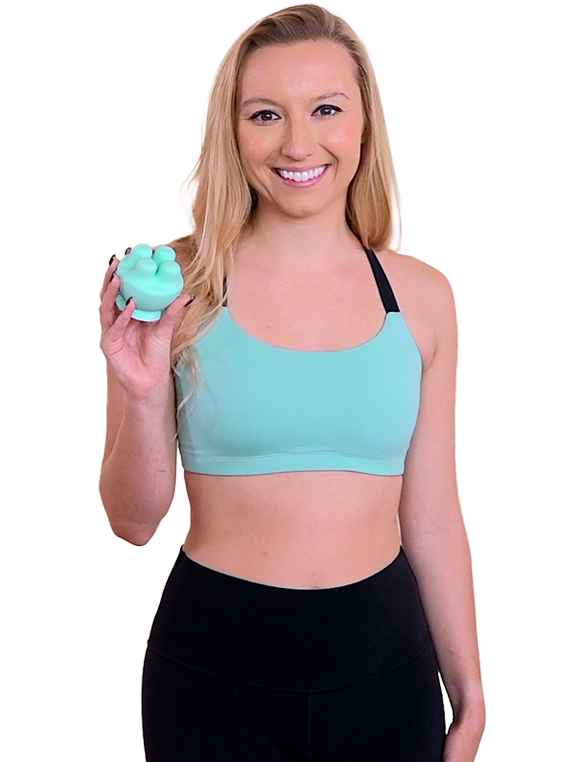 Get out of pain by sticking your Nubby to a wall and leaning on it for just 5-15 minutes. (it's reasonable to expect significant results within 2 weeks!!)
Discover the easiest (and perhaps least painful) way to get rid of knots and increase your range of motion.
Choose to get your slack — and therefore resiliency — back with the 12-Point Tissue Release Program that will come with every Nubby.
Avoid injuries by staying loose and pain-free. 5 minutes per day with your Nubby will change the game!
Finally stretch past those tight spots that never have released, because you've addressed the core issue: myofascial release.
We're talking about a massage device that is so simple to use that all you have to do is stick it to a wall, or the floor, and lean on it. That's it!!! And you can win one for FREE. Just follow the instructions below:
Comment below and tell us why you would like to win a Nubby and the difference you believe it will make for you.
Please keep in mind that each Nubby is worth a retail value of $39.95, and you can get the same product, for FREE, by letting us know why you want one below:
Contest is officially: CLOSED
(winners will be directly contacted by email)