What do you actually need?
Commonly, we use the word 'need' in place of 'want' in daily conversation. You might notice yourself saying you 'need' a haircut, slice of pizza, new shoes, etc. In reality, these are things you want, rather than basic needs of life. And the more you confuse 'needs' and 'wants', the higher your expectations become, leading towards lower and lower acceptance over time.
Essentially, if you begin to think you need something you actually want, you persist in a state of constant negativity and disappointment. Every time you don't get something, you feel life is working against you and physiologically perceive a threat in the form of stress. Your stress response — in this regard — was designed to let you know when you need something to survive. So, when you reach a point of true need, you are able to focus your thoughts, actions, and behaviors towards getting what you need in order to survive.
When it turns out the signal is strong (confusion surrounding 'wants' and 'needs'), yet the motivation is low (because you don't actually need anything), you are disappointing yourself on a physical level. Your body feels the disappointment, or unfulfilled promise to deliver what it told you it needs.
So, let's rewire you by changing your language. Observe the words you use, how accurate they are, and if you tend to over-exaggerate the 'bad' more than the perceived 'good'.
For example:
Are you equally 'excited and animated' over a sunny day as you are 'down' about a rainy day?
Do you tend to express how satisfied and fulfilled you are when you get what you want nearly as often as you express how disappointed you are if you 'don't' get what you want?
Which word do you prefer: problem vs challenge? (A problem suggests something is wrong vs a challenge suggests you're about to overcome it.)
These are simple, yet impactful lessons in language. When you become more conscious about the language you're using, you begin living in your true reality, which then designs your reality to become even better. So, enjoy the moment, and match the feeling to your thoughts and language.

Today's thought exercise:
What would it feel like to personify exactly how you feel? And if it doesn't feel so good, what needs to change instead of changing how you 'pretend' to feel?
Sent to you with love, honor, and in service,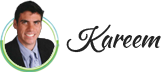 Related posts:
No related posts.