Is there a such thing as 'being nasty', or is this simply a matter of perspective?
Sure, you can be downright rude to someone, tell them they are ugly, fat, worthless, or something else derogatory; yet, in doing so, you might be triggering them to explore an area for self-growth. In actuality, you may be helping them by triggering them, even if they feel otherwise in the moment; I suppose if you're being "nasty", in this case, you are presenting an opportunity for growth.
So, independent of your intentions — when the world takes on a belief system that makes each of us responsible for our emotions — you may begin to hear 'thank you' whenever you respond shortly, with a harsh tonality, or in a less than honoring way. And you might choose to fix your etiquette in the moment and say "you're welcome" with a smile on your face 🙂
Please consider these two models:
Current societal model for human interaction: if someone is rude or distasteful towards us, we tend to react in an offended way, let it bother us, and then see it as their fault for making us the victim of this unfortunate act.
A future model for human interaction: you might see the same situation differently. Instead of seeing it as the person's fault who was rude to you, you might see that person as a messenger from above; someone who was placed into your life to trigger you, bring something to your attention for self-growth, and then move on. You might recognize that you don't like being nasty to others, because it doesn't feel good. So, the act of being nasty to you was unpleasant for the person delivering the message, just as it was for you. And, you might realize that if you're tired, stressed, or worn out enough to bite, it might be you next time, helping someone else recognize her trigger.
Which model — current or future — makes more sense to you, knowing what you now know? And if you think the 'future' model of understanding it's all 'us' and 'our own stuff' makes sense to you, then how does it change the way you see your partner and loved ones? How incredible is it that your loved ones take the uncomfortable stance in life — for you — and trigger you all the time, in an effort to help you learn and grow? And how loving of 'you' is it that you do the same for them?

Today's thought exercise:
The next time you are annoyed, frustrated, angry, sad, or upset because of someone else's actions and the way you respond, look inwardly; and upon looking inwardly, consider taking a moment to find gratitude for this person inconveniencing their day enough to bring a hidden emotional trigger to your attention.
My newest (most recent) perspective: triggering me is loving me, until I no longer have any triggers. So, a similar response as a hug makes sense: hug back and say thank you and I love you.
Sent to you with love, honor, and in service,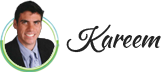 Related posts:
No related posts.