I am.
What a wonderful statement, alone and without further description. To say, 'you are' — or 'I am' — is to say you are enough as is. Sure, I could say:
You are a doctor, lawyer, pharmacist, etc.
You are love.
You are happy.
You are lucky.
You are talented.
You are smart.
You are clever.
But, each of these would be a description of something you do, how you might feel in a particular moment, or characteristics about your intelligence/personality. Yet, none of these statements are congruent with 'who' you are at a core level.
At the core, you are:
Enough, as is.
Beautiful, because you're uniquely you.
Nourished best by certain foods that match your body type.
Designed for specific types of movement that match your body.
Built to live in a climate that matches your ancestors.
Stimulated by relationships that understand you.
Liable to have your own opinions.
Perfect, just the way you are.
You see, you 'are'. You are the best version possible of you at this exact moment. You are your own life experience. You are someone who's listened to guidance, taken advice, decided upon your own life path and ready to own it. You are unique, which is my favorite part about you.

Today's thought exercise:
Since you are enough without doing or saying 'anything', what will you do or say differently today? How will you honor yourself for being 'enough'?
You are so wonderful.
Sent to you with love, honor, and in service,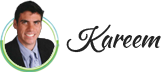 Related posts:
No related posts.