Home is a feeling, not a location.
As primitive as smell, there's a feeling that washes over you when you feel at home. There's a certain sensation of calm in your body, a sense of 'fitting in', and permission to be exactly 'you'.
In many cases, this feeling can be experienced with a degree of nostalgia by visiting a place you grew up, went to school, or fell in love. However, it's a feeling 'inside' that defines home, rather than a location or a particular memory; for the feeling can be reproduced in a variety of circumstances.

Today's thought exercise
When do you most feel at home? Name 3 circumstances, memories, or environments that create this feeling.
HINT: you may want to write your list down and place it on the fridge, so you can remind yourself how to quickly and easily get to the 'home' feeling. Slowly but surely, over a period of about six weeks, you'll begin to find home on the inside, rather than looking for it on the outside.
Sent to you with love, honor, and in service,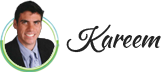 Related posts:
No related posts.