In life, 'go' for it.
Make a decision, give yourself freedom to fail, and experience.
We are here to experience, which means it's wise for us to let go and:
Love — instead of holding grudges or setting expectations, what if you let it all go and decided to openly and unconditionally love? What if you allowed yourself — equally — to be loved? And what if you stopped searching for something better and began accepting the beauty that lies within your current relationships?
Initiate — sometimes, it's easier to wait for someone else to take action and make a suggestion, do something, or create a healthy habit. Rather than continue to wait, it's my wish for you to begin initiating upon any goals or desires you have without hesitation.
Enjoy — between bills, responsibilities, commitments, self-care, family care, and sleep, sometimes it may seem as though you're not living your 'own' life. In actuality, at any point you can decide to change how you live; in the interim, this is your choice so you may as well enjoy it.
Accept — make a decision you are no greater or lesser than anyone else. Commit to seeing the world this way, and accept yourself for being the best — and intended — version of you. You are perfect, in spite of societal expectations, other people's judgments, or even self-perception.
Be — in this moment, right here and now, lies peace, bliss, and a state of perpetual love. It's only when you focus on what just happened, what you missed out on, what so-and-so said to you, or what might happen next that your mojo gets disturbed. Be-here-now.
Go! Your life is unfolding and any action you take — even if 'no' action is your action — results in a shift in your reality. Right now, you have a decision to "do it all right", whatever that means to you. You can correct or enhance path in the flip of a switch. It's that fast.
All you have to do is reach inside and decide.

Today's thought exercise:
have you been hesitating on life's sweetest moments? If so, what's one simple change you can make today so you can 'go for it' more often?
Sent to you with love, compassion, and gratitude,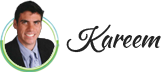 Related posts:
No related posts.