Do you believe you will be remembered for your gentle, kind, and caring personality?
There are so many ways to leave your legacy on this world. For example, you might be passionate about:
Being a great mom or dad.
Making a mark on the world with your career achievements.
Becoming rich and using your fortune to help humanity, your family, or others well beyond your lifetime.
Serving the world as a humanitarian, animal rights activist, or minority representative to create more equality and enhance quality of life.
Inventing something that makes life easier for others, so there's less resistance towards happiness and prosperity.

No matter what you choose, please keep in mind there is no greater illustration of your life than your relationships. The people with whom you interact — whether loved ones, colleagues, friends, or foes — will permanently be affected by how you feel, treat them, and respond to situations.
If you're calm, cool, and collected, you will help others achieve this state of harmony. If you're gentle in nature, loving, and supportive, others will reciprocate and pay forward your teachings. And, on the flip side, if you're mean, nasty, or feeling angry/resentful/upset, you'll leave this mark as well.
So, you have a choice; my wish for you is to make a decision on how you want to be remembered and then act accordingly.
There is no right or wrong answer. There is only your answer, and I respect any decision you make. The take-home point is most people never consciously evaluate how they want to be remembered, on a personality basis, so actions and feelings are more reactive in nature and less proactive towards making a positive impact.

Today's thought exercise:
What are your top 1-3 traits you'd love for others to remember you by, and what can you do differently — beginning today — to make this/these traits more recognizable to those around you?
Sent to you with love, compassion, and gratitude,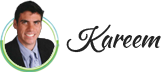 Related posts:
No related posts.