What would it take for you to become your own favorite person? (Or is this uncomfortable to even consider?)
And if you're not your favorite person, do you want your children to love someone else more than they love themselves? For, you 'are' setting this example.
If you're anything like me, you've been very judgmental on yourself, your thoughts, your actions, and your behaviors. You've penalized yourself for minutes, hours, days, months, or years, depending upon what happened that you perceived to be 'so' bad.
When will you let yourself off the hook? Is it that you believe in second chances for everyone else, but not for yourself?
Can you forgive yourself? And through forgiving yourself, can you learn to forgive others for any perceived faults or imperfections? And when you forgive others, will you begin to honor their 'mistakes' as their 'opportunities'? And through honoring them in both the beautiful and not-so-beautiful moments, does it change how you feel about the judgment of 'good' vs 'bad', to begin with?

Today's thought exercise:
If today is the first day you have ever completely forgiven yourself, how does it feel? And where do you feel differently? Where — in your body — do you feel more relaxed, de-weighted, or stronger?
And how else might you describe the feeling you have now that you've finally let go?
Sent to you with love, honor, and in service,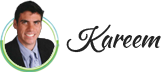 Related posts:
No related posts.